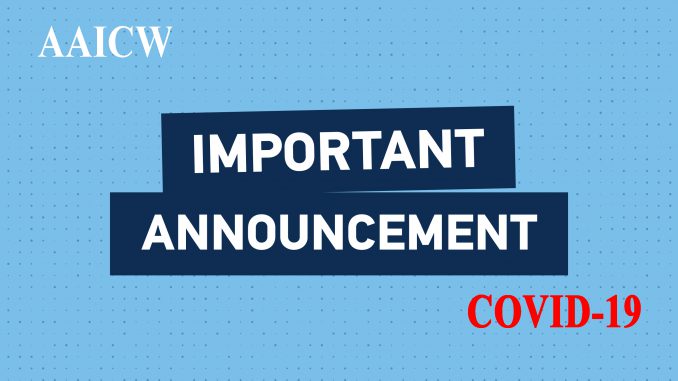 Important announcement!
Asalamu Alaykum!
Due to the rise of the pandemic cases in the state of Wisconsin and the concerns of community spread among our own people, AAIC has decided to close the Mosque until further notice.
May God give us patience as we go through these difficult times.
May Allah keep you all safe!
AAICW
Njoftim i rëndësishëm!
Es-Selamu alejkum!
Për shkak të rritjes së rasteve të të prekurve nga pandemia në shtetin e Wisconsin-it dhe shqetësimeve të përhapjes në komunitet në mesin njerëzve, AAIC ka vendosur ta mbyllë Xhaminë deri në një njoftim tjetër.
Zoti na dhëntë durim, që ta kalojmë këtë situatë të vështirë.
Allahu ju ruajttë të gjithëve!
AAICW